To buy any­thing on this page, use the Add to Cart PayPal but­tons beneath product descrip­tions. To check-out at any time, click the View Cart button:
(Be)Longing Book
My first book, pub­lished in con­junc­tion with the 2011 (Be)Longing exhib­i­tion is avail­able for sale. This album is made of good tri­tone repro­duc­tions of my ori­gin­al sil­ver-gelat­in prints. I have per­son­ally super­vised every stage of offset printing.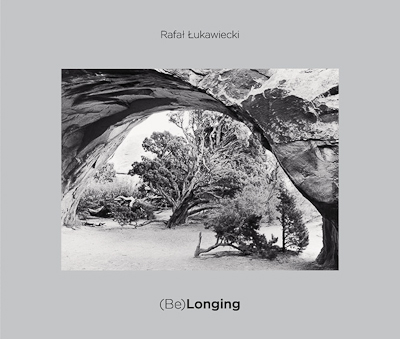 Book Details
Title: (Be)Longing Author: Rafal Lukawiecki Hardback: 64 pages Language: English & Polish Photographs: 24 accur­ate tri­tone repro­duc­tions of ori­gin­al sil­ver gelat­in prints, a cov­er pic­ture, and a photo of the pho­to­graph­er Publisher: Stained Glass Museum Weight: 505 g Dimensions: approx. 8 × 10" ISBN: 978−83−929984−0−2 Price: $30
Original Limited Edition Silver Gelatin Prints
Price: $800 – 2,500 Please con­tact me with your request for any of my images, and we can pro­ceed via email, or by tele­phone. During exhib­i­tions, you can also buy my prints dir­ectly from the gal­ler­ies. To buy online, vis­it the page cor­res­pond­ing to the print you are inter­ested in, and click the Shopping Cart but­ton (loc­ated next to the Light Bulb but­ton) to see the prices and mount choices. Please note, price includes EU VAT, but it does not include cus­toms or taxes, which you may have to pay if you live out­side European Union. Make your selec­tion, then click the PayPal but­ton to add the print to the cart. When ready, click the View Cart but­ton and com­plete the PayPal Checkout pro­cess using a cred­it card of your choice, or a PayPal account. I can also share a high­er res­ol­u­tion repro­duc­tion, or to arrange a view­ing of a print in per­son. Due to the char­ac­ter and lim­it­a­tions of com­puter tech­no­logy, no screen image can show the super­i­or look of an actu­al sil­ver-gelat­in print. Click on this grey­scale tool to check your screen's cal­ib­ra­tion if pic­tures appear washed out or too black.
Longevity & Guarantee
In my opin­ion, noth­ing matches a subtly framed and well lit ori­gin­al sil­ver-gelat­in print hanging on your wall. If you decide to pur­chase one of my pho­to­graphs, be assured that as I care about your sat­is­fac­tion I vouch for its qual­ity. To give you peace of mind, I agree to take back an undam­aged print that had been returned to me (ship­ping at your expense) for a full and uncon­di­tion­al refund with­in a month from its pur­chase. In case there was an unlikely tech­nic­al prob­lem with the print, I would form­ally fur­ther guar­an­tee it for a peri­od of two years from the date of pur­chase. However, as long as the print had been prop­erly stored and dis­played, I would hap­pily provide assist­ance as long as I could, as I believe my prints ought to greatly out­last my own lifetime.
Shipping
All orders will be packed care­fully. Mounted and over­mat­ted prints are wrapped in heavy-gauge vir­gin poly­ethyl­ene, and ship in cus­tom-made, triple-lay­er, double-wall, cor­rug­ated card­board mail­ers. I ship books and post­cards with­in 2 – 3 days from receiv­ing your paid order. Silver-gelat­in prints may take longer, as I mount and sign them indi­vidu­ally for each order. I ship prints which I have in stock with­in 3 – 5 days. For oth­ers, I will let you know when I expect to have them ready, which is usu­ally with­in a month of your order. Some orders may take longer. Please con­tact me with any ques­tions. If you pur­chase any of my ori­gin­al sil­ver-gelat­in prints, ship­ping of the entire order is $35, regard­less of the num­ber of prints, world-wide! Otherwise, it is $2, unless your order is heav­ier. PayPal will show you the cor­rect ship­ping cost when you check-out.
Thank you for con­sid­er­ing the pur­chase of my works.